Lenovo Legion K500 RGB Mechanical Gaming Keyboard
Overview
The Legion K500 RGB Mechanical Gaming Keyboard is a full-sized, wired gaming keyboard that's designed for comfort and simplicity. The minimalistic design has eight essential keys, too. The mechanical switch delivers fantastic and consistent comfort for daily gaming. The keyboard is 104-keys roll over, all keys programmable, and is well-built with a detachable palm rest.
Key Details
Heavy-duty red mechanical switches (50 million click lifecycle)
Enjoy responsive feedback with 45 +/- 10g peak force and travel distance (4mm, peak at 2mm)
Rock your style with per-key RGB 16.8 million color lights
Say goodbye to mistakes with full / 104 keys anti-ghosting
Disable Win and other keys with a built-in game mode button
Dedicated media keys make multi-tasking a breeze
Premium textured detachable palm rest for total comfort
1.8m extra-durable braided cable
Easy tilt stand (2.58 degrees (default) and 8 degrees) for long sessions
Features
Look Better. Play Better
Premium, no-frills, and built to last: the Legion K500 RGB Mechanical Switch Gaming Keyboard promises the gamer a sturdy piece of hardware to dominate the latest titles while looking impressive on his or her desk.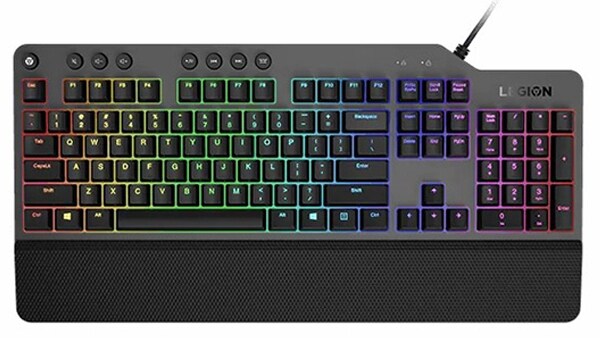 Let Your True Colors Shine
The body sports a premium finish, obtained by applying grey metallic painting on the top cover. Lit up by crisp RGB LEDs supporting 16.8 million colors, the keys pop out prominently from the frame, each keycap being laser-etched to ensure brighter light effect across the layout.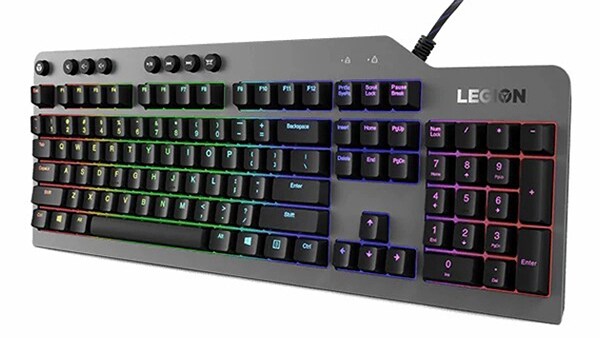 High-Performance Red Mechanical Keys
Under each key lies a high-quality red mechanical switch designed with gaming in mind, delivering best-in-class performance and reliability over a lifetime of 50 million clicks.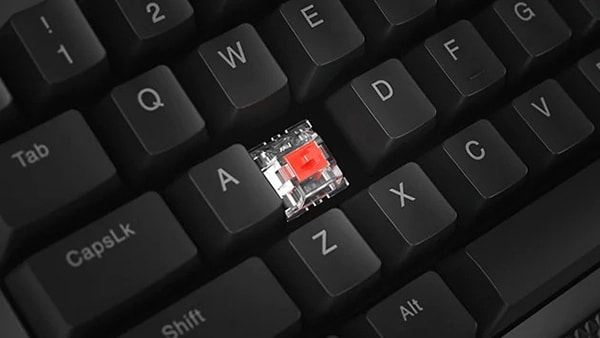 Tangle-Free Braided Cable
Also engineered to last is the 1.8m stretch-proof braided cable, a signature component shared by the Legion gaming line-up.
Durable Detachable Palm Rest
The keyboard is complemented with a laser-textured detachable palm rest molded to resist dust, grease, and dirt.